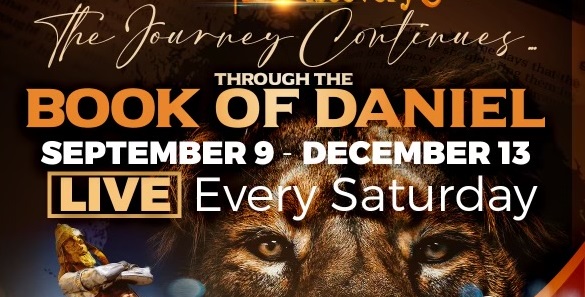 What the future holds has always been a matter of deep interest to world leaders and the "common person". In the book of Daniel God's foreseeing eye reveals the future; history establishes the certainty of it. Join us for this exciting study, Saturdays at 4:00 PM Central/5:00 PM Eastern.
Bible Discovery Center Live, Fall 2023
RECENT VIDEOS
The reward of the gospel is being where Jesus is. This lesson speaks of our prepared place in heaven.
The fear of death has plagued man since the beginning of time. In this study you will learn that the gospel removes the fear of death when one looks to Jesus as their life giver
Jesus made a promise to you that He would return, that where He is you may be also. The second Coming of Christ is the Blessed Hope that reunites a loving Father with His children here on this earth.
Upcoming Programs
There are no scheduled meetings. View recent events below
RECENT EVENTS
BDC Mission & Vision
Bible Discovery Centers is a warm and friendly Community Bible School with Centers extending across the globe.
We endeavor to meet people where they are with the gospel
No one has to "Pray Alone, Study Alone, Be Alone, nor Suffer Alone".
Clear and insightful Bible studies emphasizing salvation by grace and justification by the faith of Jesus Christ.
Grow in your walk with God
Find answers to your most troubling questions
Train to become a Bible Coach 
Expand your network of...
Learn the Word and develop a solid network of Christian friends as you learn, interact, connect, & pray in your small groups' Bible study.
About Bible Discovery Center
Bible Discovery Center is an innovative new online platform featuring Small Groups Bible Studies, inspiring presentations, interactive online lessons and engaging group activities for better understanding the Bible and meaningful Christian connections. Discover what it means to experience assurance of salvation in Christ! Learn More.