This training is design to help students gain a knowledge of Christ and the Bible. You must be logged in to access these lessons.
Community Bible School, Online - June 14, 2020
Join us this Sunday, June 14, for our final meeting in this exciting and faith building level one Online Bible Study series. It's your final opportunity to get your questions answers, thank the coaches, hosts, and presenters, and to make sure you're ready for Level 2. Please don't miss it!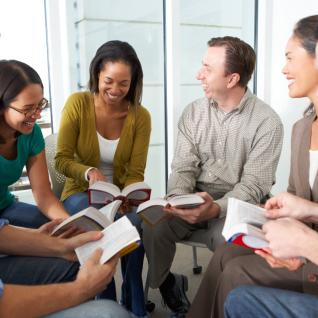 Bible Discovery Small Groups, Class 1
Connect with others while you learn the Word in your Bible Discovery Class
Bible Discovery Center's Community Bible School serves to Nurture Confidence in God's Word and encourage more intentional study of the Scriptures. It is completely free and open to all. Our Free Bible Course covers everything from Gospel essentials to the Prophecies of Daniel and the Revelation. Each session consists of an interesting mix of Fun Quizzes, Breakout Groups, Lectures, and Discussions. You'll be surprised at how interesting studying the Bible really is. You will learn more about the Bible in just six weeks than most people learn in a lifetime.
Latest Video
Does a day matter to God? Should we care about the fourth commandment? Is it still relevant in our day?